Check out some of the courses & programs we offer at No Flipping Excuses. Just click on the "Learn More" button under any program to learn more about the course.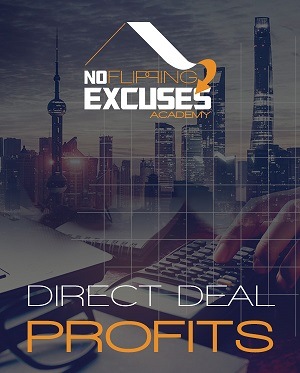 Direct Deal Profits
The Direct Deal Profits training program gives you the strategies required for finding, financing, and flipping deeply discounted off-market properties. From lesson one to lesson thirty-three gain valuable insights needed for seeing the results you desire within a short period.
LEARN MORE >>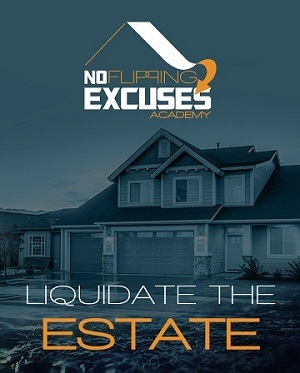 Liquidate The Estate
Inside this section, you'll find complete access to all Liquidate The Estate Quick Cash system training lessons. Each lesson comes with documents you can download and start using immediately. Upon completion of each lesson, you'll be given a quiz to help you.
LEARN MORE >>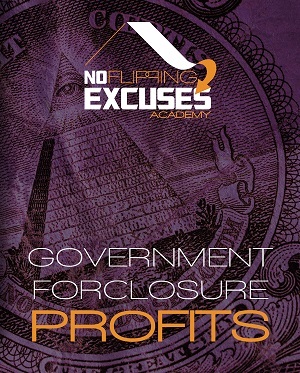 Government Foreclosure Profits
The Government Foreclosure Profits system provides a step-by-step proven plan for finding, bidding, and flipping on properties that create massive profit spreads. By following the tried-and-true bidding percentages that are needed on 2-bedroom...
LEARN MORE >>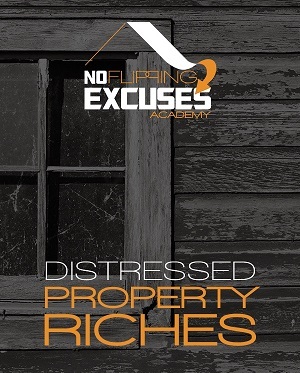 Distressed Property Riches
The Distressed Property Riches training program is designed with a step-by-step formula for helping you find deals currently available that can be flipped quickly. The blueprint taught within this training program was designed with the purpose of helping you locate, find, and contract properties...
LEARN MORE >>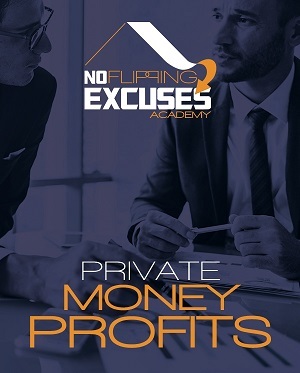 Private Money Profits
The Private Money Profits is designed to help you with a proven step-by-step plan for raising acquisition capital within a short period. Within the training program, you'll know exactly where to find key professionals that have capital that they could lend for your next deals...
LEARN MORE >>