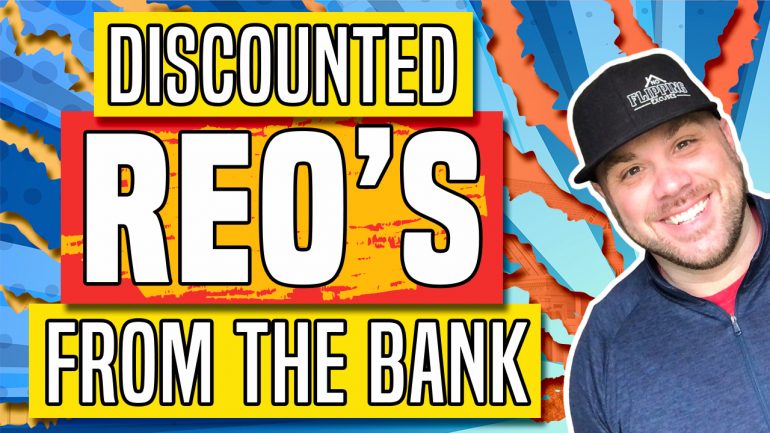 Wholesaling REO Properties: How To Find Deeply Discounted Bank Owned Properties
Wholesaling REO properties is something most investors fail at, and we'll discuss exactly how you can avoid those mistakes. Get the exact proven steps for wholesaling REO properties in today's video.
↓ Click the link below to become a subscriber ↓
https://www.youtube.com/jasonclucchesi?sub_confirmation=1
A lot of real estate investors have no clue when it comes to wholesaling REO properties. The biggest mistake when it comes to wholesaling REO properties is finding the deals but not just that finding REO properties before they hit the market. Once REO properties hit the market, it's practically game over has now every investor in town knows about those properties. In today's video, we'll show you where to find REO properties and how to get them at massive discounts. When it comes to wholesaling REO properties, you know a proven strategy for gaining direct access to off-market properties before everyone else.
It's time to get yourself prepared for our daily shifting market. Now more than ever, it'll be important for knowing and understanding the process behind wholesaling REO properties through direct sources at banks, credit unions, and hedge funds. We're not sure how long this market correction will last, but we do know establishing relationships now with asset managers for REO properties will only help you. It's time to get you wholesaling REO properties and getting off-market inventory before anyone else ever finds out about it. We've been using this proven strategy for wholesaling REO properties since 2009, and up until now, we've only shared this with a select few real state investors.
If your plan is wholesaling REO properties, we can show you the direct path for not only getting one property but multiple REO properties from one source, either it is from a bank, credit union, or hedge fund. The information shared from today's video will give you a path for wholesaling REO properties that most of your competition will never know about. This is a strategy that can help you secure REO properties at discounts of 30%-60% off, and the great thing is all these properties are entirely off-market. Make sure you take action after seeing this video because you'll have the tools for wholesaling REO properties that will bring in sizable assignment checks.
The article referenced in today's video:
https://www.zerohedge.com/economics/tidal-wave-delinquent-mortgages-set-surpass-great-recession
Make sure to grab a copy of Flipping Out Over Probates on amazon today:
http://www.flippingoutoverprobates.com
Connect with Jason here:
Instagram: https://www.instagram.com/jasonlucchesipage/
Facebook: https://www.facebook.com/jasonlucchesipage/
Website: https://noflippingexcusesacademy.com/
Make sure to join our Wholesaling Houses Virtually facebook group:
https://www.facebook.com/groups/wholesalinghousesvirtually/
Visit our No Flipping Excuses Home Page:
https://www.facebook.com/noflippingexcuses/