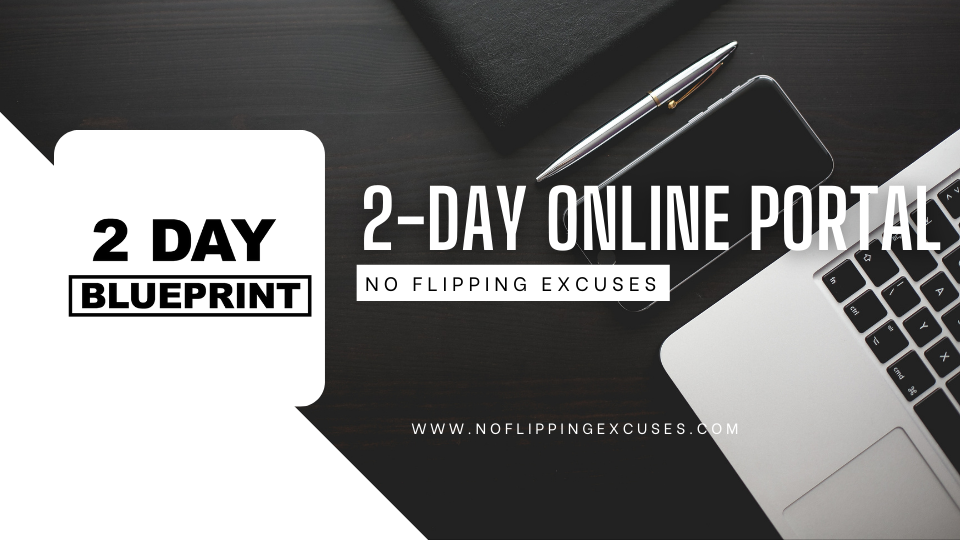 The 2-Day Blueprint offers a transformative coaching experience in St. Pete Beach, Florida. Led by the esteemed creator Jason Palliser, this intensive two-day program is meticulously designed to equip you with the knowledge, strategies, and tools needed to excel in any market across the United States.
Over two dynamic days, you will embark on a journey of Investment Business Building. By the end of the program, you will be 100% prepared and empowered to succeed in any market you choose. Your custom Blueprint will be tailored specifically to your target market, addressing your Monthly Income Goals and eliminating the paralysis caused by overanalysis (Day 1 of the Blueprint).
One of the cornerstones of the 2-Day Blueprint is the Expert Lead Generation strategies, with over 34 meticulously crafted off-market techniques. Imagine attacking your market like a seasoned pro, armed with advanced and tirelessly tested methods that have already yielded success in over 110 markets nationwide.
Achieving success in real estate investing requires a systematic approach. With our perfected appointment-winning techniques, you will learn how to easily set appointments and close deals, giving you a competitive edge and positioning you as the frontrunner in securing off-market deals.
Gone are the days of deal paralysis-by-analysis. Our program empowers you with an Expert Deal Analysis Approach, enabling you to make informed decisions based on accurate data. With razor-sharp property analyzing skills, you will confidently identify lucrative deals without hesitation.
One of the unique benefits of the 2-Day Blueprint is the zero ramp-up time. We provide you with a built-for-you deal execution engine with organized systems and tracking ready to be deployed immediately. Instead of wasting precious time, you can return home and wake up the next morning prepared to take on your market with purpose and determination.
But that's not all. When you join the 2-Day Blueprint, you gain access to a team of Investment Assassins dedicated to your success. We are committed to helping you refine your processes, run your business efficiently, and even partner on deals when you need support. We believe in the power of collaboration and long-term relationships beyond a mere 30-day commitment. Our goal is to help you thrive and make money together.
With the 2-Day Blueprint, you gain an unfair advantage over your competition. Once you press go and deploy your Investment Blueprint in your market, your competitors won't stand a chance. The sandbox officially belongs to you, and they can do nothing to prevent your success.
Say goodbye to exorbitant marketing budgets. We understand the value of an intelligent and targeted approach. With almost half of our deal-grabbing strategies being free, you can achieve remarkable results while spending only $500 – $1,500 per month. Compare that to the typical competition, who spend $5,000 to $10,000, and you'll realize the immense advantage of our budget-friendly yet effective methods.
If you're ready to unlock your real estate investment potential, schedule a call with us to determine if the 2-Day Blueprint is the right fit for you. Prepare to receive a customized tailored blueprint, access to over 34 powerful lead generation strategies, a systematic approach to deal execution, expert deal analysis skills, and a dedicated team of investment professionals ready to support you every step. It's time to dominate your market, leave your competition in the dust, and achieve your dream of success.