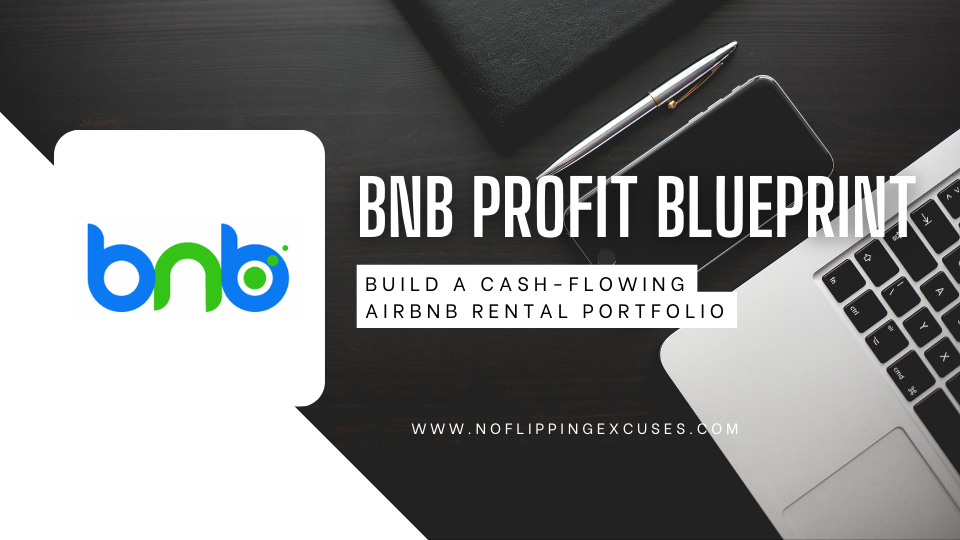 Introducing the BNB Profits Blueprint: Unlocking Your Potential in the Short-Term Rental Market!
Created by real estate experts Jessica Palliser, Jason Palliser, and Jason Lucchesi, the BNB Profits Blueprint is a comprehensive training program designed to empower aspiring and experienced investors in the booming short-term rental industry. With 23 core lessons, this program takes you on a step-by-step journey, equipping you with proven strategies to find, optimize, and monetize your BNB properties.
Whether you're looking to acquire your first short-term rental property or expand your portfolio with lucrative additions, the BNB Profits Blueprint has you covered. Our meticulously crafted lessons guide you through the process of identifying properties that have the potential to generate substantial bookings and maximize your profits.
What sets the BNB Profits Blueprint apart is its unique approach to property acquisition. Our program unveils key insights on leveraging properties you don't have to own yourself. By utilizing other people's properties, you can transform them into profitable short-term rentals. This innovative method allows you to tap into the immense potential of the market without the need for substantial upfront capital or the burdens of property ownership.
With the BNB Profits Blueprint, you have the flexibility to operate using your own capital to purchase properties outright, or you can leverage no-money-deal-engineering techniques to acquire properties without using any of your own funds. Our program equips you with the knowledge and tools to execute both approaches effectively, allowing you to tailor your strategy to your circumstances and goals.
The benefits of implementing the BNB Profits Blueprint are far-reaching. Following our proven methods, you can easily add an extra $5,000+ monthly cash flow to your income streams. The program covers every aspect of BNB property management, from finding the ideal properties and optimizing their appeal to attracting a steady stream of bookings and ensuring seamless operations.
Inside the BNB Profits Blueprint, you'll discover the secrets to virtual acquiring properties in hot markets. We provide you with the essential skills and resources to navigate new markets confidently, expand your reach, and capitalize on lucrative opportunities from your home.
The comprehensive nature of this training program ensures that you have everything you need for success. Each lesson is meticulously crafted, providing actionable insights, practical tips, and real-world examples. We leave no stone unturned, covering all the essential topics and challenges you may encounter in your BNB investment journey.
Join us on this transformative experience as we unlock the doors to profitability in the short-term rental market. The BNB Profits Blueprint offers a powerful arsenal of knowledge, strategies, and techniques, empowering you to capitalize on the ever-growing demand for short-term rentals. Start your journey today and unleash your true potential in the lucrative world of BNB investing.